Let's talk tarps! Favorite tarps
I love my this Camo tarps 9' x 10' , There are plenty of tabs for setting up different configurations.
Camo 9 ' x 10' - my son likes this one because it matches his hammock.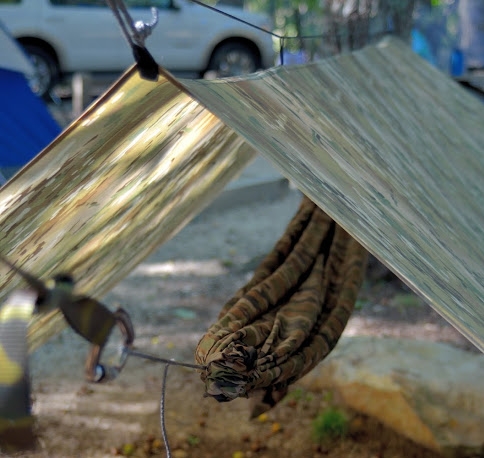 I didn't get any pics, but I used the coyote 9' x 10' this past weekend with my hammock.
They're large enough to create many configurations for a comfortable night of sleep, or just some protection from the elements.
I carry it in my day kit, to use as a quick shelter, a ground cloth, or whatever might come up. I don't carry stakes for it because I don't usually end up using it. When I have, I just made some stakes from sticks.