Black Ceramic Vases for Flowers Small Bud Vases,Matte Finish Vases for Decor with Metal Bracket for rustic home decor
Product No.:USZSG02
Price:15.99 USD
Material:ceramic、metal
Black ceramic vase manual craftsmanship, superb craftsmanship, fine surface treatment and special artistic sense. Fashionable, lightweight, luxurious, simple,elegant vase,dried flowers for vase showing a stylish and elegant temperament,modern vase suitable for various styles of places, beautiful houses and the mood of clothing

Small vases for centerpieces clay pots can not only decorate objects, but also full of creativity and fashion sense.Flower vase is also equipped with a coaster, which is not only stable but also non-slip. The decorative vase is made of natural high-quality porcelain materials.Farmhouse vase frosted and silky appearance makes small vase look cute and luxurious.

Simple modern design: These flower vases for centerpieces can be used for modern living room decoration to make your room look lovely. Add charm to your room,small ceramic vases for home decor suitable for various decorations.

Black vases for decor is artistic and can be perfectly displayed in your office, bedroom, decorations for living room, coffee table decor, window sill, balcony, bookshelf decor,cabinet decor, kitchen decor , window sill, hall and other places, adding a little beauty to the room.
100% ensure your shopping satisfaction. If you have any questions about the product, please contact us via customer service email, we will provide you with a comprehensive solution and provide you with the best customer service.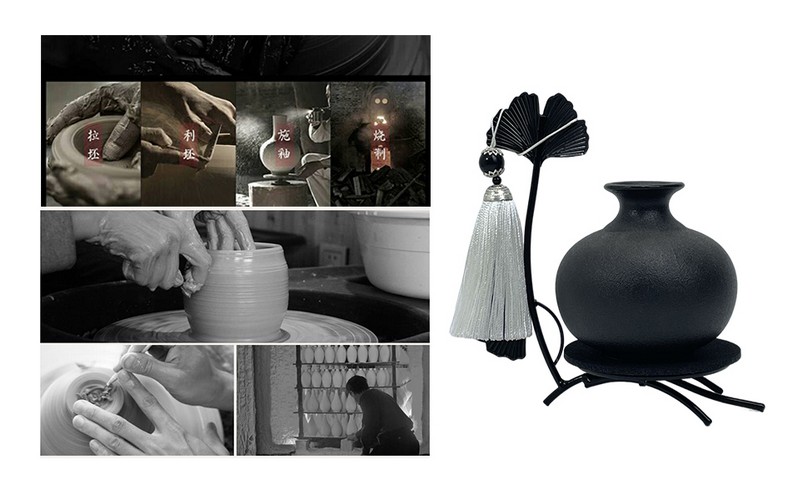 Material: high-quality ceramic cigarette main body and iron product ginkgo leaf holder. Nordic style. It is drop-resistant, smooth and shiny, stable and firm, and easy to clean. The creative and fashionable maple leaf design is light, luxurious and fashionable, this is a good gift!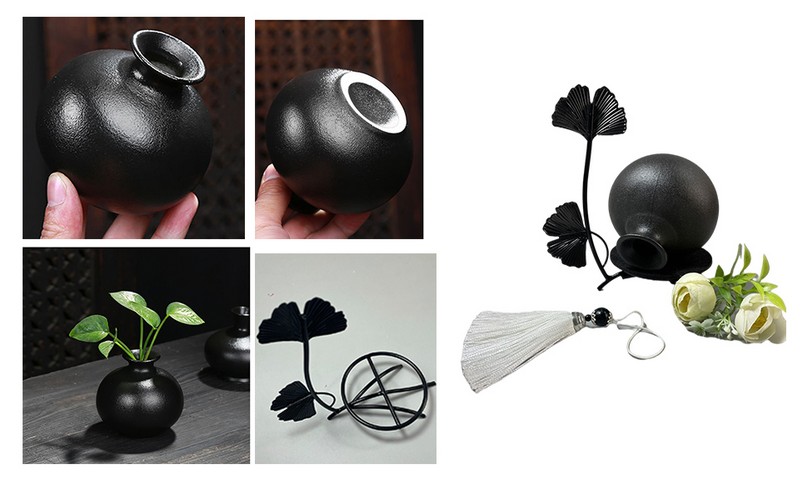 It is not only a practical support frame, but also can be used as a decoration, which can be seamlessly matched with any decoration. Ideal for indoor or outdoor venues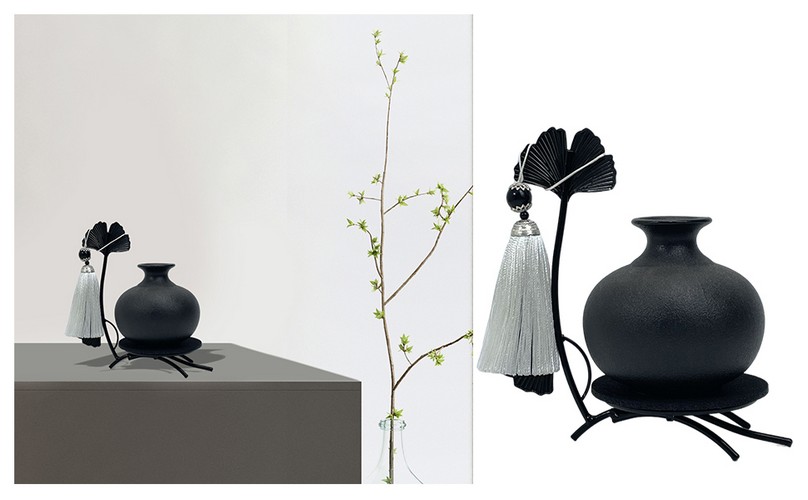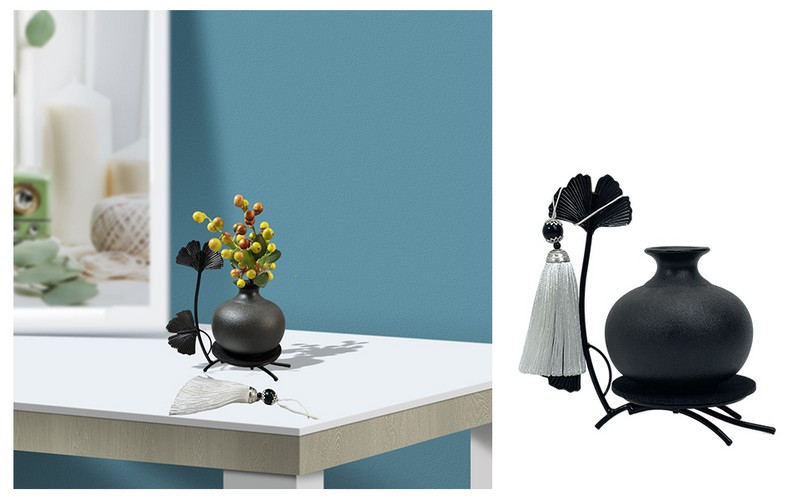 Product name: Ginkgo leaf ceramic decorations
Product process: welding + painting
Product material: iron + ceramic
Product size: Bracket length 16.5cm wide 14.5cm/clay pot length 9cm wide 9cm
Material: Iron
Style: simple and modern
Color classification: black ginkgo leaf bracket
Select high-quality materials. From the perspective of each consumer, we strive to achieve the safest, most reliable and durable household products to ensure your experience
You will receive a ginkgo leaf holder, a tassel, and a black ceramic pot
1-2cm error might exist due to manual measurements, please kindly understand.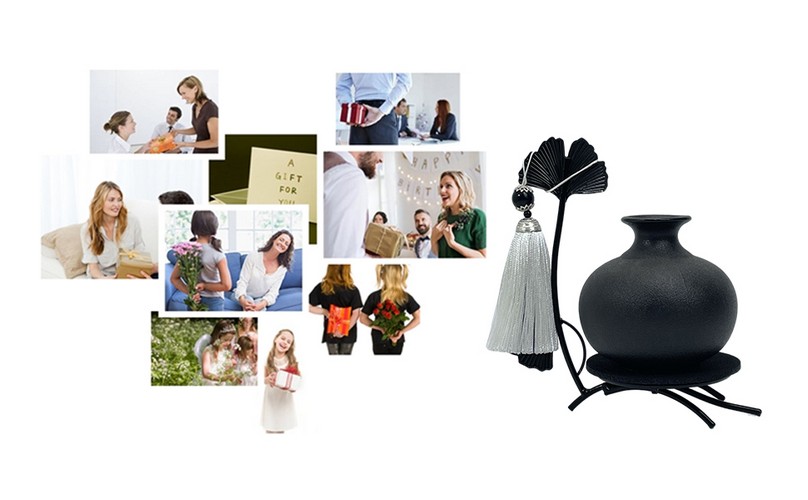 24-hour customer service: We will provide you with the best customer service at any time. If the product is found to be damaged after the product, please contact us.