2PCS New Design Bar Decor,Coffee Sugar Canister,Cosmetic Tin with Sealed Lid,Kitchen
Product No.:USJAR100MLFG
Price:2.99 USD
Material:Ceramic
➤ 【Pastoral Style Multifunctional Sealed Jar】With flower,bird,Cabin,grass---this canister set will make your table really different

➤ 【High-quality design】These cosmetic containers are made of ceramics, which usually do not chemically react with objects, are heat-resistant, do not rust, and are tightly sealed and prevent leakage. These small cans are thick and smooth, better than plastic and metal products on the market.

➤ 【Decorative Kitchen Decor】Small-volume containers with a variety of colors: unique shapes, stylish and cute small bottles, which are very eye-catching when placed on the kitchen,bar,table,and makeup cabinet.

➤ 【Airtight ceramic storage container】a smooth lid with harmless tin foil can isolate air and moisture, creating a closed and

➤ 【Meet Various Storing Needs 】Multi-purpose Ceramic Coffee Canister:2PCS 100ml canisters perfect for storing and preserving a variety of ingredients including jams,chutneys,sugar,tea,coffee,herbs,spices,etc.
Organize your kitchen countertops while keeping coffee grounds, tea leaves, and sweet sugar accessible with these Pastoral Style Multifunctional Sealed Canisters.
Package:2PCS 100ML Multifunctional little ceramic jars.
Unlike steel or glass, porcelain is a sturdy material with long use life.These coffee sugar canister are practical, and can show your taste!

It's a wonderful Christmas gift for your family member to decor the home,desktop,kitchen corner.These mini jar decor relly make our decoration different!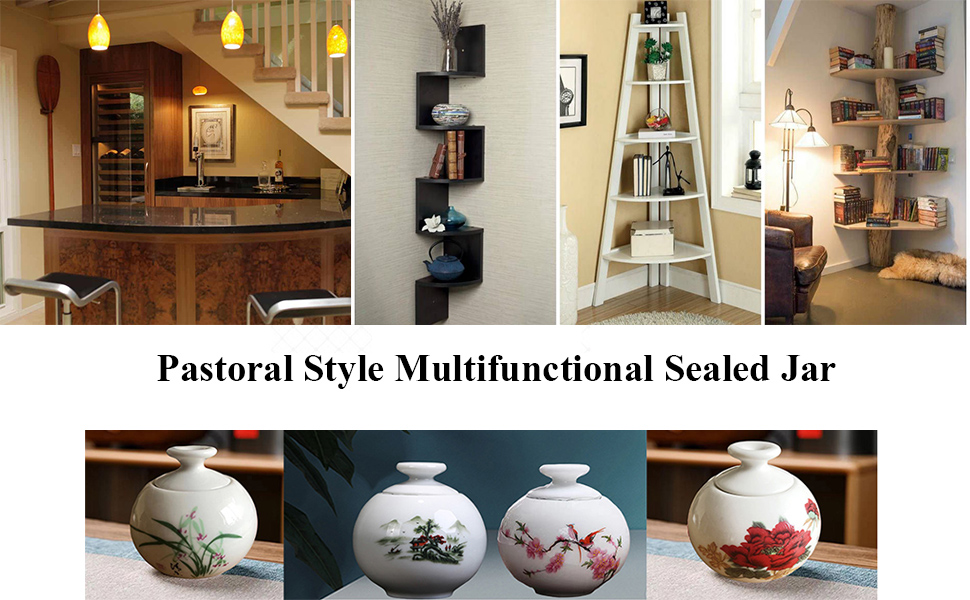 Products Category
Contact Us
Name: Nina

E-mail: [email protected]

Add: Zhunzhi Technology Co., Ltd, North Qinxian Street, 030006, Taiyuan, Shanxi, China