Small Ceramic Vase set of 2 Blue Farmhouse Vase Flower Vases for Wedding Decor Gifts Decorations for living Room Vase
Product No.:US2VBU05BU06
Price:1.99 USD
Material:ceramic
Blue farmhouse decor ceramic vases set with high quality porcelain,simple temperament, make them work with rustic or modern farmhouse decor theme perfectly,

Small kitchen decor ceramic bottles vases are perfect to design your favorite seasonal dry or fake flower and green plants.blue ceramic vases for flowers provides your interior space fresh and clean feeling,vintage decor.

Small vases for flowers centerpieces set perfect for coffee table, wedding centerpieces for tables,dining table decor, bookshelf decor, fireplace decor, kitchen table decor, table decorations for living room, office, yoga studio decoration
Blue ceramic vases for décor set of 2,a great gift for families, teachers, friends, colleagues and etc on Christmas, Thanksgiving, house warming, wedding, and anniversary.
Blue flower vase size measuring at 3"L x 3"W x 4"H (74mm x 74mm x 100mm)/2.5"L x 2.5"W x 5"H (64.5mm x 64.5mm x 121.5mm)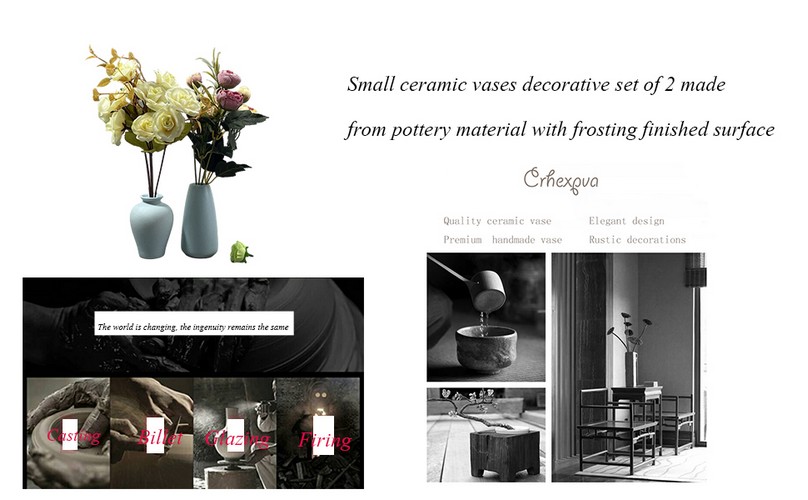 Pack in: 2pcs Blue Ceramic Vases
Small ceramic vases decorative set of 2 made from pottery material with frosting finished surface, flower vases natural line from the bottleneck to the bottom. elegant vase set delicate ceramic vases for flowers, giving you a high-quality experience.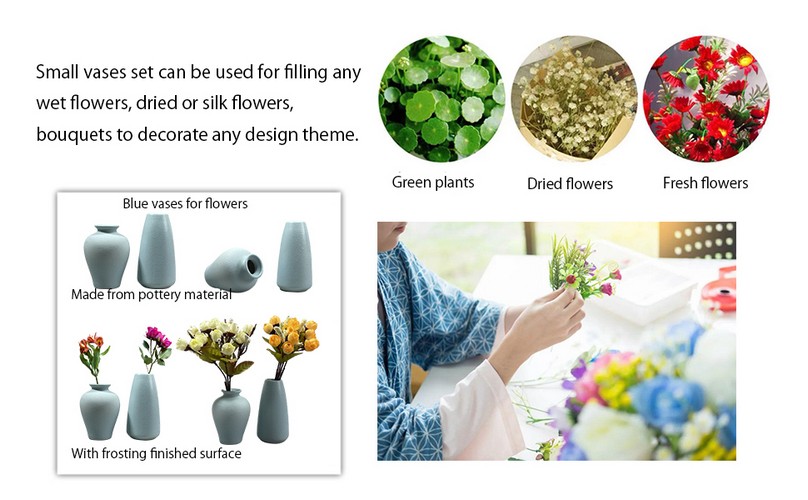 Small vases for flowers set of 2,lightweight and portable, small vases set can be used for filling any wet flowers, dried or silk flowers, bouquets to decorate any design theme.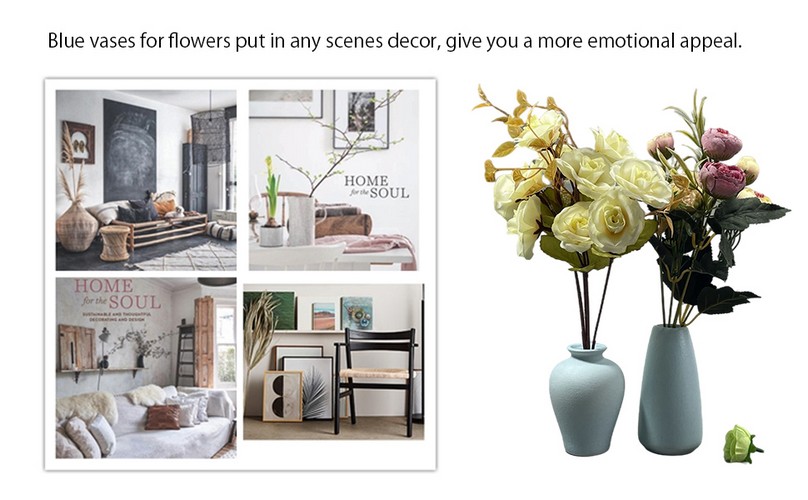 Blue vases for flowers set is suitable for farmhouse bedroom decor, farmhouse decor living room, dining table decor, conference rooms, wedding table decoration,decorative vase set creativity fit for office or home décor, home vases for living room,put in any scenes decor, give you a more emotional appeal.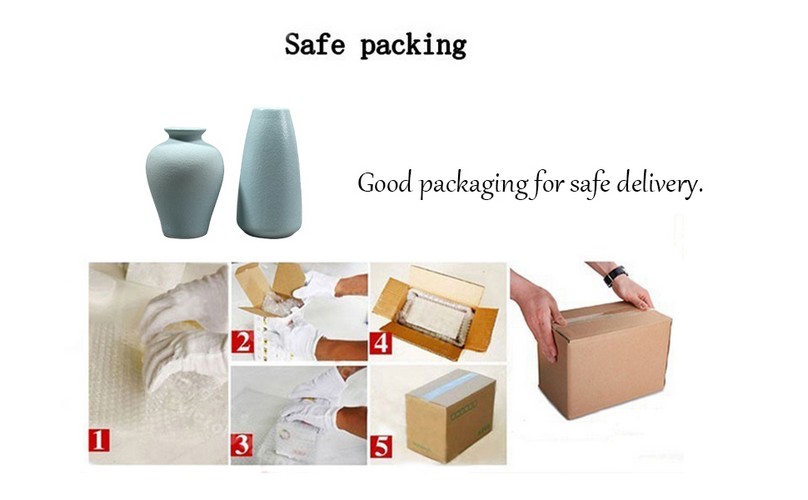 Modern farmhouse decor blue ceramic vase set,good packaging for safe delivery.
Small ceramic vases for home decor vase size: 3"L x 3"W x 4"H (74mm x 74mm x 100mm)/2.5"L x 2.5"W x 5"H (64.5mm x 64.5mm x 121.5mm)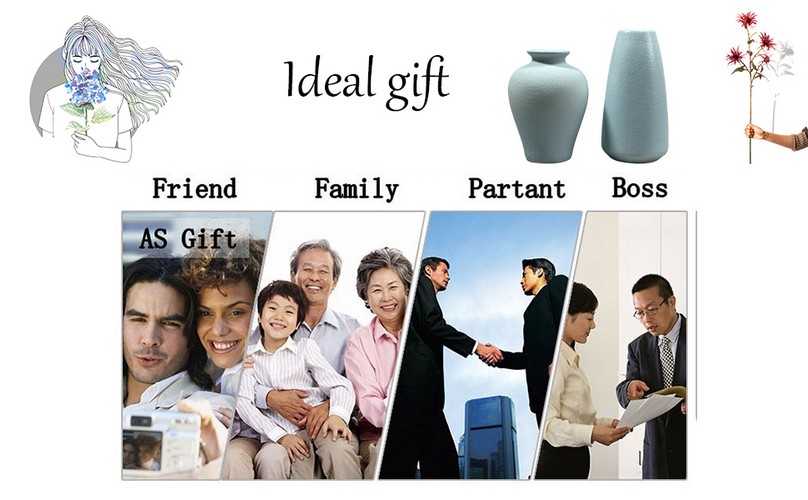 Blue farmhouse decor vase great handcrafted gifts for families, teachers, friends, partner, boss ,and etc.